Get Navio2 with 15% Discount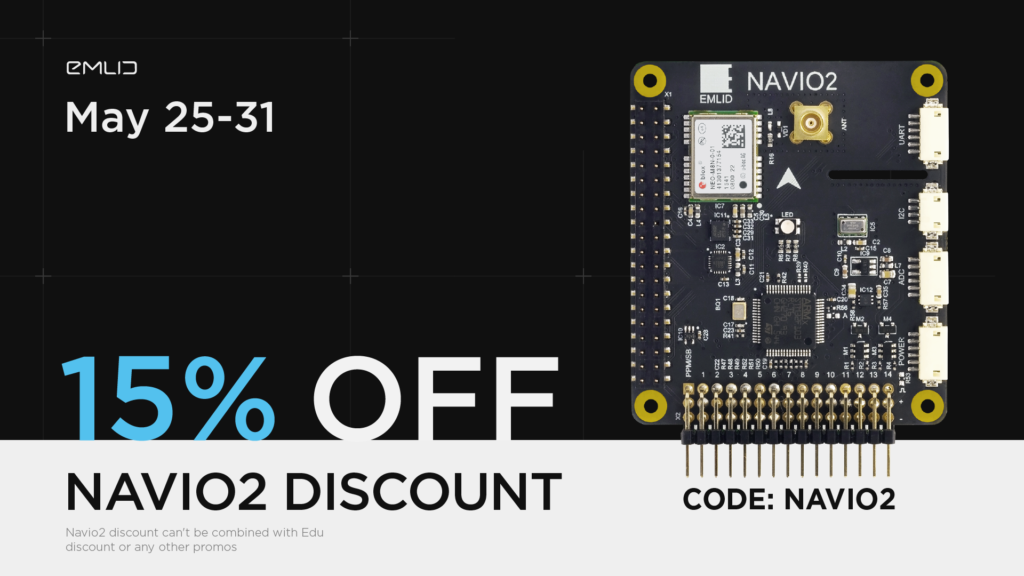 Great news for all our users out there! Order Navio2 until May 31 and get a 15% discount.
There are various ways to make use of Navio2. Remember a great number of new devices and robots created by our users? All of them have one thing in common – they are powered by a Navio2 board.
To get the discount, use coupon code "Navio2" during the purchase. Please note that the coupon can't be used with other discounts including the Edu discount.
Order your Navio2 now and let the engineering begin!