Navio+ – New HAT-compliant Navio [+video]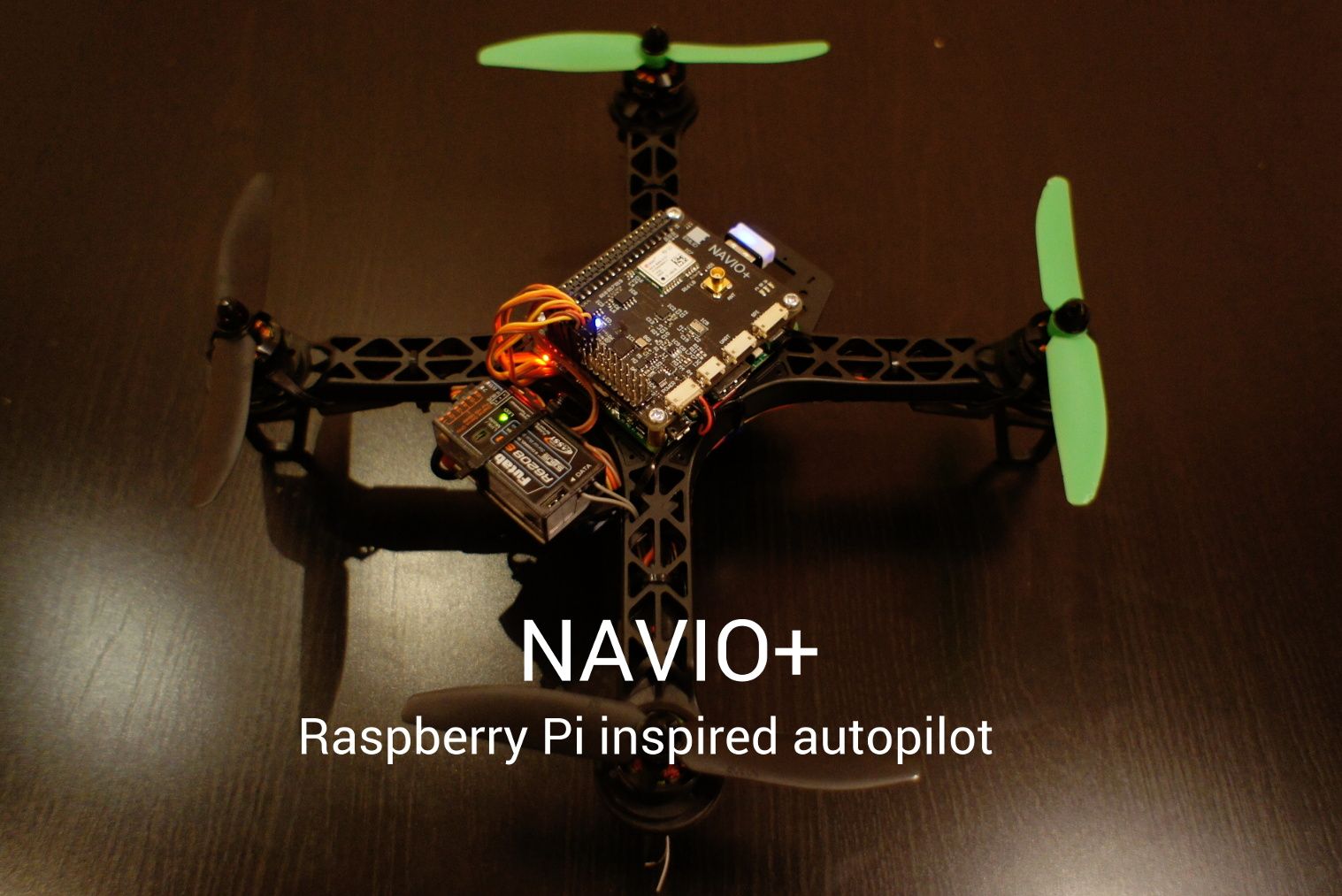 We are happy to announce the new version of our Raspberry Pi autopilot – Navio+. With more than 300 Navios in the wild we've got plenty of feedback and now it is time for an upgrade.
Here's a list of new features:
New version is compliant with Raspberry Pi's HAT standard, it fits both on Raspberry Pi Model A+ and Model B+. Our favorite combination is with Raspberry Pi A+, it is very compact and fits on a 250mm quadcopter frame nicely.
Power module port. Power module provides clean power to Raspberry Pi and sensors from a Li-Po battery as well as current and battery voltage information.
New GNSS receiver – U-blox NEO-M8N, latest generation multi-constellation receiver that supports GPS/Glonass/Beidou and provides better precision and higher update rate. This receiver is supported by RTKLIB.
Triple source power supply with ideal diodes – now you can power your Navio+ simultaneously from power module, servo rail and Raspberry Pi's USB. And if one power supply fails Navio+ simply switches to another.
And other improvements:
New MCX antenna connector for solid connection.
New RGB LED that looks much smoother.
Additional LED indicators.
Extended voltage range for PPM input – both 3.3V and 5V are supported.
AUX input\output for custom purposes.
Best regards,
Emlid team
P.S. Check out the video of Navio+ controlling the quadcopter