Building an Autonomous Car with RPi and Navio2 Running Donkey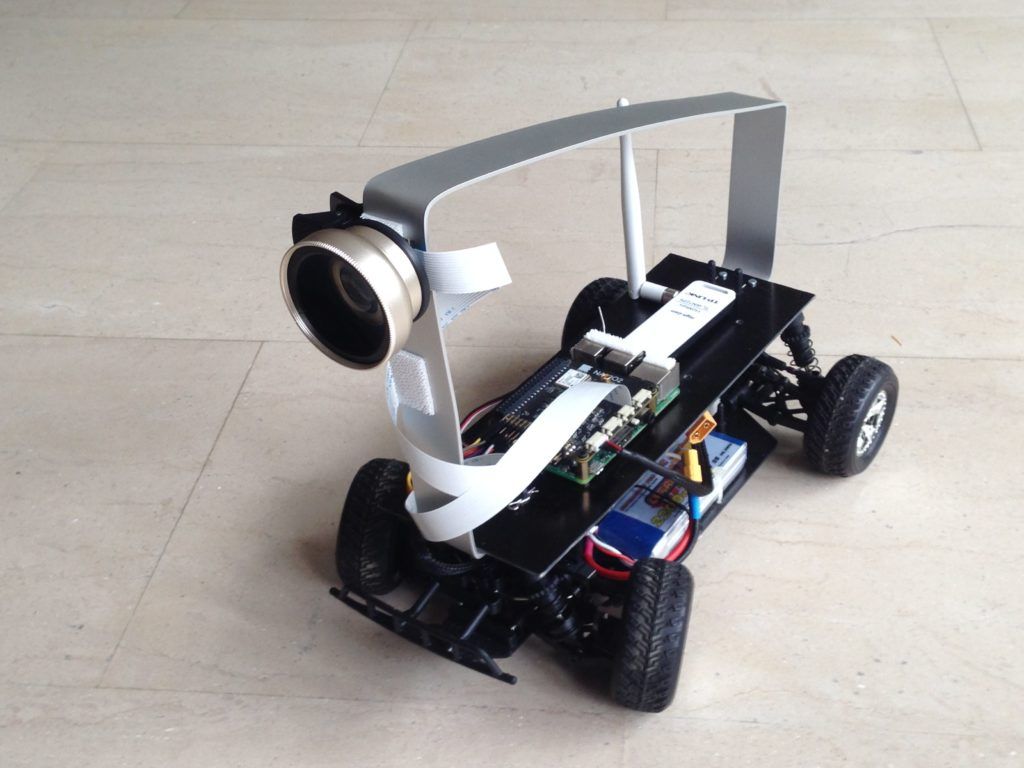 Autonomous cars are an application of Artificial Intelligence that is gaining a lot of interest lately—from auto manufacturers, research institutions and universities. The DIY community has recently stepped up their game with open source libraries and software that allow hobbyists to easily build small-scale autonomous vehicles. Inspired by such efforts, one of our community users Yannis shares the build of a small scale vehicle powered with Raspberry Pi and Navio2 that can navigate autonomously on a track using monocular vision.
Yannis is a Ph.D. researcher at TU Delft by day, and a U(*)V enthusiast by night. Along with the autonomous car project, Yannis has already made a project for controlling Wifibroadcast video with an RC Switch using Emlid Raspbian firmware and built a holonomic rover with Navio2 and Wifibroadcast. All these projects are well-presented in his Unmanned Build blog.
This project went over the design, build and test of an autonomous RC car, using monocular vision and machine learning. In his project, Yannis enabled a Donkey platform for use with Navio2, so developers and enthusiasts can take advantage of both: Donkey software and the autopilot HAT sensors. This will allow broadening the range of applications of a small scale DIY vehicles.
Check out the detailed project documentation: