Update of Navio stretch goals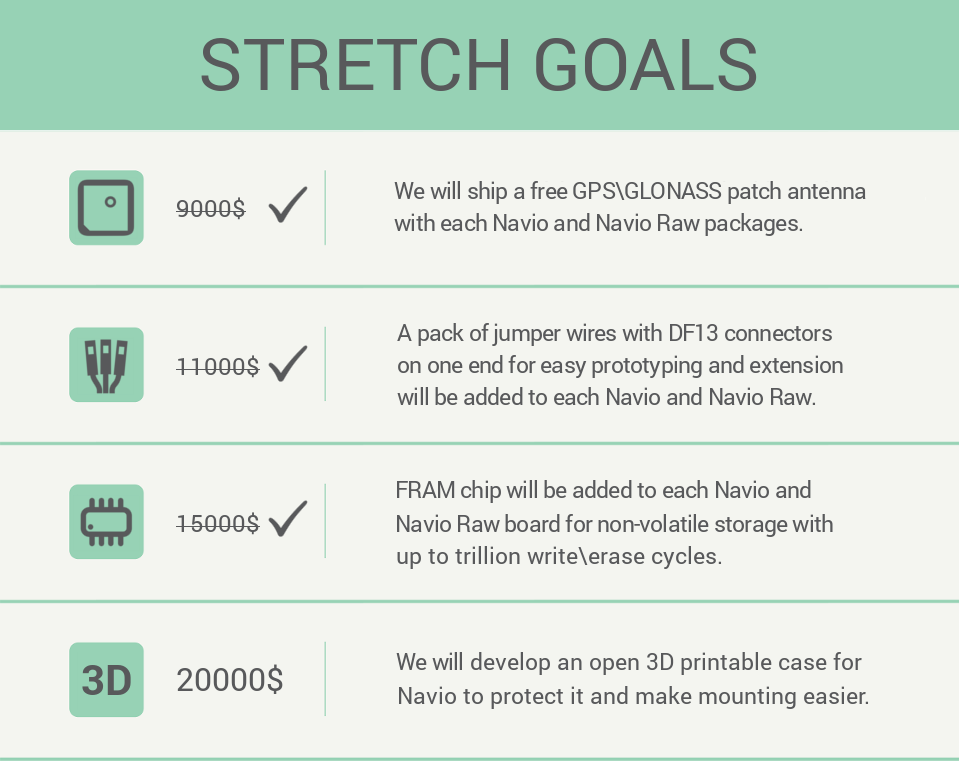 We've successfully reached three stretch goals for Navio and now all supporters who pledged for Navio and Navio Raw board will receive additional handy stuff: GPS\GLONASS antenna, pack of DF13 wires and onboard FRAM chip.
We have more ideas how we can improve Navio platform and provide additional useful things. Today we present new stretch goal for Navio – 3D model of a special case that can be printed and used to protect and mount Navio.